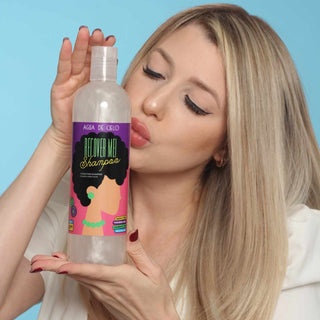 An Organic Shampoo for Maintaining Healthy & Beautiful Hair
Clogged hair follicles could be leaving you with dull and lifeless hair. Or even worse, those embarrassing scalp pimples. Our Recover Me Shampoo helps unclog the follicles by deeply cleansing the hair and scalp. That way you can create a clean and healthy base for your hair to grow. It's gentle on the scalp, but strong enough to remove dirt and oil, making it a great shampoo for oily hair.

Chemicals in many hair care products can silently damage and dehydrate your hair. Choose a healthier option with our organic shampoo. It's free from harmful chemicals like salts, sulfates, silicones, and parabens. And it's made from a powerful plant-based formula with plant stem cells. It nourishes your hair gently and effectively, keeping it hydrated and healthy.

Our moisturizing shampoo keeps hair hydrated and looking young. With every wash, the Recover Me Shampoo doesn't just clean. It helps achieve vibrant, younger-looking hair.
The Perfect Hair Repair Treatment for Real Results
Meet the Recovery Collection
Smells great and feels amazing
My hair feels really nice after using it and it also smells great which is an awesome bonus.
Great shampoo
I really like this shampoo. I use it with the hair mask and its really improved the softness and shine of my hair.
Un cambio esencial en 2023 💙🤍 :
Antes normalmente solo me lavaba el cabello y peinaba pero ahora con Agua De Cielo todo es más divertido ya que me hace sentir más segura de mi misma como, todos sabemos tener un cabello sano es algo que todas queremos gracias a Agua De Cielo mi cabello siempre está hidratado, fuerte y con mucho brillo .
Producto muy bueno
Amo este champú. Siento el pelo muy limpio y fuerte
Shampoo recovery
I love that the ingredients do not contain harsh chemicals and that it's vegan! The shampoo makes your hair feel clean and it smells great!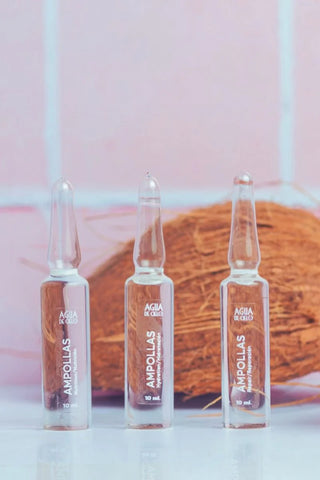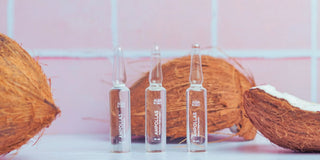 our unbeatable
Results or Refund Guarantee
We're committed to your happiness and success. If you don't see any improvement in your hair quality after using our products. We will work with you to help you reach your goal free of charge. If, after working with us and following our recommendations, you still don't not see an improvement in your hair quality, we'll offer a full refund. All we ask is for you to send the products back to us. Sounds fair?
You're path to healthy hair starts now