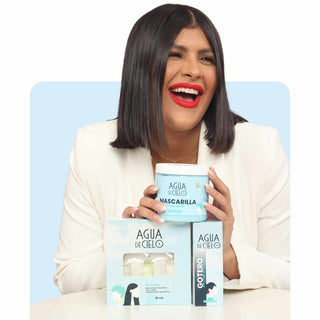 presenting
The Hair Growth Collection
A collection of powerful organic hair growth products that:
✓ Stimulate growth
✓ Prevent excess hair fall
✓ Eliminate dandruff and itchy scalp
✓ Strengthen hair fibers
✓ Hydrate and regenerate damaged hair
✓ Nourish and add shine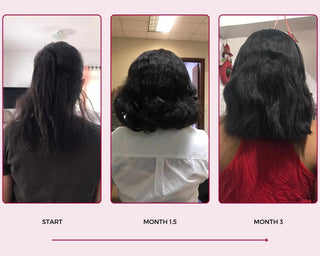 Get the kit and save $10
Organic Hair Growth Products that Really Work
The Hair Growth Kit contains a set of 3 products made from powerful organic formulas. All without harsh chemicals that cause irritation.
"THE BEST THING I'VE EVER TRIED!! I am delighted with the mask and the anti-hair loss and growth dropper 😍 I have seen great results after using these products."
– Karla S.
"Amazed by the products! 100% recommended! My hair has always been dry, dull and unhealthy, not because I don't treat it with hydrating products but because none of the ones I tried they were really useful. I am so grateful I found THE kit. I have been using it for a few months now and I can really notice the difference and my friends too, so I have recommended them all this kit!"
– Angela C.