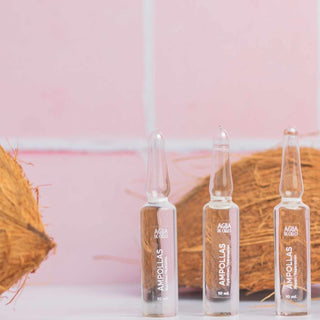 What are hair ampoules and how do they work?
Hair ampoules are highly concentrated treatments that deliver a dose of vitamins, minerals, and other nourishing ingredients directly to your hair and scalp. Think of them as a do-it-yourself hair botox treatment.
These small vials are designed to provide intense and immediate hydration, repair hair damage, and improve the overall health and appearance of your hair.
Similar to hair botox treatments, a hair ampoule treatment packs a powerful punch with its concentrated formulas, offering targeted solutions for specific hair concerns. Whether you're dealing with dryness, frizz, breakage, or lack of volume, there's a hair ampoule out there that can address your needs.
And the best thing? You will see instant results! We're talking after only one wash.
Our Hair Ampoules Set Provides Instant Hydration and Repair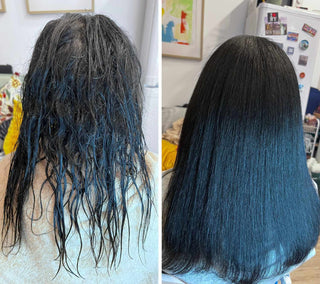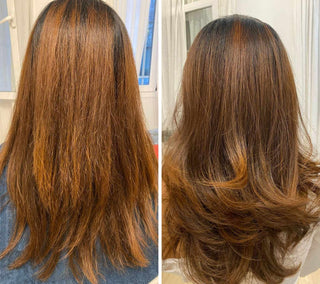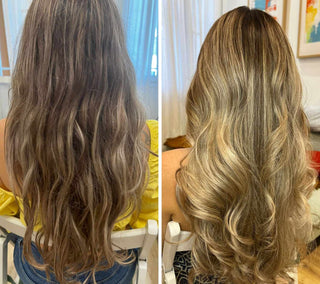 The Benefits of Hair Ampoules
Hydration
Provide deep hydration, replenishing moisture to dry and dehydrated hair strands.
Nourishment
Contain specifically chosen active ingredients that are injected directly into the hair, bringing it back to life
Repair Damaged Hair
Help to repair damage caused by heat styling, chemical treatments, and environmental factors.
Growth & Anti-Hair Loss
Promote hair growth and prevent hair loss by stimulating the scalp and nourishing the hair follicles.
Enamorada totalmente de las ampollas, realmente notas el cambio en el pelo desde el día uno. ♥️✨
Amazing product!
I love the texture of product you end up having once you mix it with the water. It's amazing how it leaves your hair so soft and so shiny and instantly!
me encanta!
Deja mi cabello súper sedoso y lindo, me ha ayudado con lo quebradizo. Súper recomendado.
It is amazing I love it
You feel your hair so different with the first time used.
Frequently Asked Questions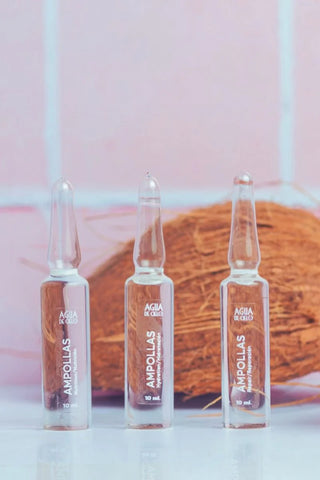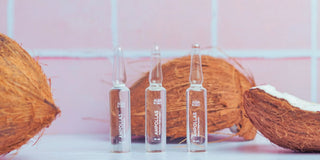 our unbeatable
Results or Refund Guarantee
We're committed to your happiness and success. If you don't see any improvement in your hair quality after using our products. We will work with you to help you reach your goal free of charge. If, after working with us and following our recommendations, you still don't not see an improvement in your hair quality, we'll offer a full refund. All we ask is for you to send the products back to us. Sounds fair?
You're path to healthy hair starts now