The Perfect Hair Mask for Damaged Hair
Your favorite hair treatments and the environment could be damaging your hair. Our Hydra Glow Mask is designed to revitalize your hair. It's a hair mask for dry damaged hair that works from the root to the tip to activate and repair damage. Leaving your hair feeling softer and fuller.

Its powerful organic formula includes biotin and plant-based ingredients. Together, they tackle common hair issues head-on. It not only repairs hair damage. It enhances its ability to keep moisture, leaving you with shiny, soft, and strong locks. This hydration boost makes it the perfect hair mask for frizzy hair. It's simple to use. Just apply it to your hair after washing and leave it in for 15 to 20 minutes then rinse.

Step into a world where there are fewer bad hair days and more days of picture-perfect hair. Try our go-to hair mask for damaged hair and experience the transformation for yourself.
The Perfect Hair Repair Treatment for Real Results
Meet the Recovery Collection
Excelente producto!
Me encantó como huele y como nutre mi pelo, lo recomiendo 100%!
Amo lo resultados!!
Cuando utilizo el producto el cabello me queda incomparable!!! Un cambio del cielo a la tierra me ha dado! No lo dejo por nada!!
Impresionante
Wao es un excelente producto,te desenreda el pelo al instante 🥰🥰
LOVE THE SMELL
Totalmente ame su olor, su textura. Me dejo el cabello super suave. Trate hasta de definirme el cabello con El en forma de risos y me quedo hermoso. Mi cabello es ondulado.
The best!
Since I started using it my hair has become stronger and smoother. My scalp feels so clean now and love the smell. Can't wait to see more results!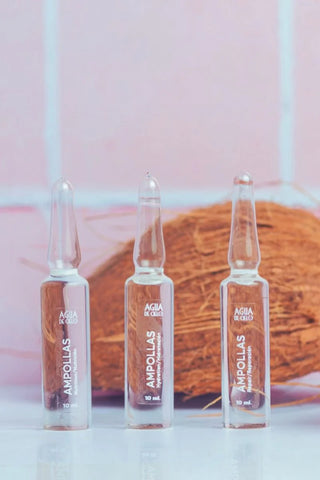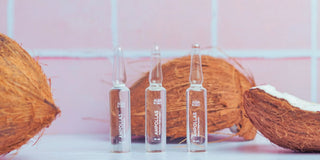 our unbeatable
Results or Refund Guarantee
We're committed to your happiness and success. If you don't see any improvement in your hair quality after using our products. We will work with you to help you reach your goal free of charge. If, after working with us and following our recommendations, you still don't not see an improvement in your hair quality, we'll offer a full refund. All we ask is for you to send the products back to us. Sounds fair?
You're path to healthy hair starts now