Hair Growth Serum: Rich in Nature, Strong in Results
Introducing the Hair Growth Dropper, a natural solution for those seeking fuller, stronger hair. This hair growth serum reduces hair fall and helps hair to grow longer and stronger. What makes it unique? It contains a potent blend of rosemary, verbena, and ginger. These ingredients are known for their hair-boosting benefits. Together, they make this serum a natural wonder for hair growth and scalp health.

Our natural hair growth serum for women isn't just about growing hair... It's about growing healthy, beautiful hair. It targets the scalp, stimulating the hair follicles, and reducing hair fall. It even helps get rid of dandruff. The result? Hair that not only grows faster but also feels stronger and smells great.

This serum for hair growth is made for everyone, no matter what kind of hair you have. Enjoy the power of nature and see the difference in your hair's health and appearance.
Grow Healthier & Longer Hair in 3 Easy Steps
It was super good
I really enjoyed how it felt in my hair and I'm going to continue using it, I'm positive I will see results!
El producto que me hizo crecer mi cabello
Después de haber utilizado de todo para que mi cabello crezca, probé la línea de Agua de Cielo y mi cabello primero se reestructuró y luego comenzó a crecer abundantemente. Lo recomiendo con los ojos cerrados!
Único
Me encanta aplicarlo en las noches y las mañanas,siempre dándome mis masajes para estimular
Great product to stop the hair loss
What I really liked about this product - it is very comfortable in use, it doesn't make my hair greasy, I can apply it in the morning or evening and my hair will be looking great while having a treatment. And what's the most important I have less hair loss.
Agua Kit
Por lo general, me gusta probar nuevos productos hasta que se sienta bien y este kit es el mejor hasta ahora. Mi hija y yo absolutamente disfrutamos esto
De California <3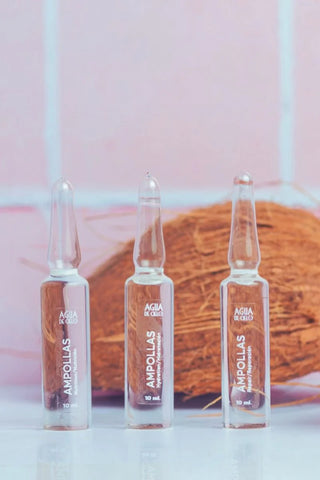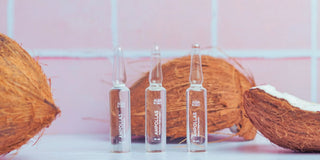 our unbeatable
Results or Refund Guarantee
We're committed to your happiness and success. If you don't see any improvement in your hair quality after using our products. We will work with you to help you reach your goal free of charge. If, after working with us and following our recommendations, you still don't not see an improvement in your hair quality, we'll offer a full refund. All we ask is for you to send the products back to us. Sounds fair?
You're path to healthy hair starts now