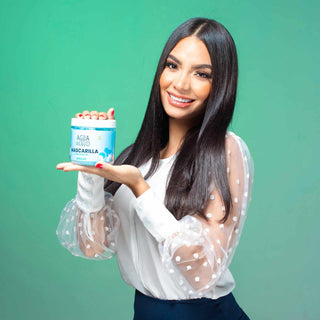 Regenerating Hair Mask for Growth: Nourish, Stimulate & Restore
As you go on with your day-to-day, your hair loses nutrients and moisture that keep it healthy. Luckily, our hair mask for growth deeply nourishes and replenishes the hair, helping hair stay strong and healthy. It works by feeding it a rich dose of key nutrients that nourish and stimulate the scalp. This stimulation improves blood circulation, promoting healthier, stronger hair.

It's made with a rich organic formula that includes cinnamon, mint, and ginger. It's the perfect hydrating hair mask for dandruff. In that, it provides the hydration your scalp needs to stay balanced and itch-free. It's simple to use. Just apply it to your hair after washing and leave it in for 15 to 20 minutes then rinse.

See why hundreds of women love our Hair Regenerating Hair Mask for dry hair and growth. It's more than just a mask. It's a path to that longer, fuller hair you dream about.
Grow Healthier & Longer Hair in 3 Easy Steps
Silky smooth and smells amazing!
Not easy to find a product that's natural and effective, but this mask is both. I live in an area with hard water so my hair often feels dry after showering, but this mask leaves my hair feeling so soft and rejuvenated every time. And I love the smell!
Loves the mask!
I used this mask after using the shampoo and wow my hair felt amazing once it dried! My hair is usually frizzy after air drying and the hair mask definitely added shine and brought out more of my natural hair texture! It's been a week since washing my hair and it still has shine.
The photo was taken before using the mask and the video is after! What a huge difference
Demasiado bueno
Me encanta el producto , me deja el cabello demasiado suave y me ha ayudado a crecer y reparar el cabello.
Great product
I started using it a few weeks ago and it leaves my hair feeling thick and soft. It smells really good to so its a great mix to my shower routine. Look forward to the results!
Súper!!!
Simplemente me encanto!!!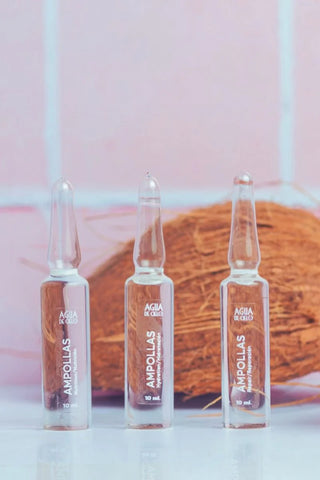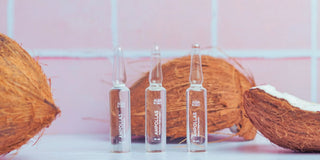 our unbeatable
Results or Refund Guarantee
We're committed to your happiness and success. If you don't see any improvement in your hair quality after using our products. We will work with you to help you reach your goal free of charge. If, after working with us and following our recommendations, you still don't not see an improvement in your hair quality, we'll offer a full refund. All we ask is for you to send the products back to us. Sounds fair?
You're path to healthy hair starts now